Corran College is a multi-denominational, coeducational school and is currently under the trusteeship of Mayo Sligo Leitrim Education and Training Board (MSLETB). The school is situated in the town of Ballymote in south Sligo under the shadow of Keash Hill.
Ballymote (Irish: Baile an Mhóta, meaning "town of the motte/mound") It lies in the barony of Corran. The Norman Ballymote Castle dates from the 1300s and the Book of Ballymote was written in or near the town in the 1390s. Ballymote currently now has a population of nearly 1600 people.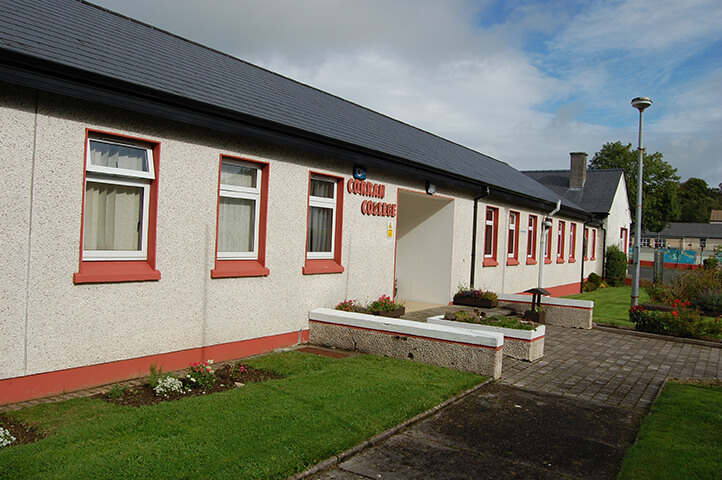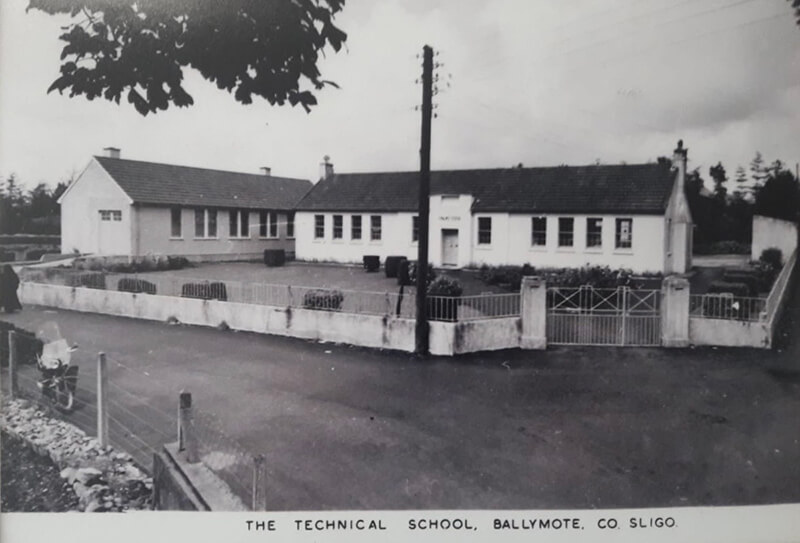 Corran College was established in 1934 under the VEC act of 1930 with an enrolment of 35. It was originally one of seven VEC (Vocational Education Committee) schools in the county, At that time it was known as Ballymote Vocational school. It offered Group Cert & Intermediate Cert as well as a Secretarial class. In 1938 a Woodwork room was added. In 1959 an Engineering room was added. Many of the trades were taught there.
Leaving Cert was introduced in the late sixties and a broad curriculum was provided. Due to the increase in enrolment a new extension of 6 classrooms & a hall was added in 1988. The school then became known as Corran College since it is situated in the Barony of Corran. In 1996 Leaving Cert Applied programme was introduced & PLC courses were added.
Corran College has a long tradition of providing a wide variety of Adult Education evening courses ranging from Yoga to Cookery, Computer skills to Childcare.
In 2017/18 we added a special class for students with moderate learning difficulties.
Corran college currently is one of the 17 Post-Primary schools under the patronage of MSLETB. The others include one Gaelcholáiste, 2 Further Education and Training Colleges, it has a joint patronage with 6 Community Schools and 1 Comprehensive School. It has 9 schools in Co. Mayo, 6 in Co. Sligo and 4 in Co. Leitrim. All Schools and Colleges are co-educational and multi-denominational and aim to provide the highest quality educational experience for learners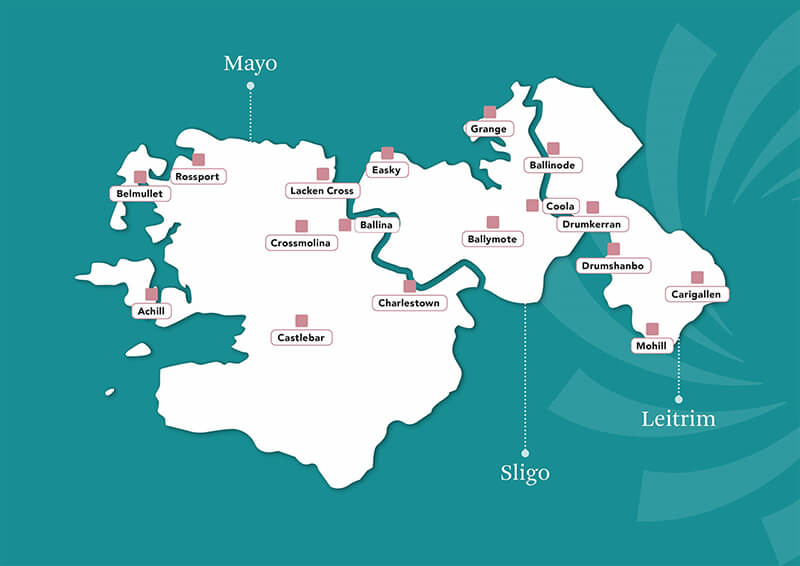 Corran College is proud if its consistently highly skilled and committed staff down through the years Our students have excelled in all areas of working life and always speak off the unique caring environment that is synonymous with Corran college.
Corran College is a relatively small school that consists of 14 classrooms, a staff room and four offices.
We are proud of our modern, well equipped, innovative school. A highly skilled and committed staff offer students their expertise in their respective subject areas and facilitate a range of extracurricular activities.
The breakdown of classrooms is as follows:- 1 Home Economics room, 1 Science laboratory, 1 Wood Tech/Construction room, 1 Graphics/DCG room, 6 General classrooms, 1 Engineering room, 1 Computer room, 1 Art room and 1 Moderate learning Classroom.
Class sizes are limited to a maximum of 30 students in general subjects such as French, Geography, English etc., 24 students in practical subjects such as Wood technology, Engineering, Graphics, Art Craft and design and Science and 20 students in Home Economics.
The school currently offers
Junior Cycle (3 years),
Junior Certificate Schools Programme (JCSP- 3 years),
A level 2 Learning programme for our moderate learners class (L2LP's)
Leaving Certificate Applied (LCA- 2 years),
Traditional Leaving Certificate and Leaving Certificate Vocational Programme (LCVP- 2 years).